Achitecturniy center
Russian Federation, Moscow
Mr. Alexander Egorov, General Director
Arcitecture Center is modern and substantive company with wide possibilites and licenses to big amount of activities. Starting from permissions to design documentation and to creating city constucting documentation. From design works to General De...

Chamber of Commerce
Russian Federation, Yaroslavl
Mr. Sergey Kuzenev, prezident
Chamber of Commerce

INTEGRAL LLC
Russian Federation, MOSCOW OBLAST, SERGIEV POSAD
Mr. SERGEY NEDOREZOV, Marketing Director
We represent the main Russian manufactures of veterinary and chemical products.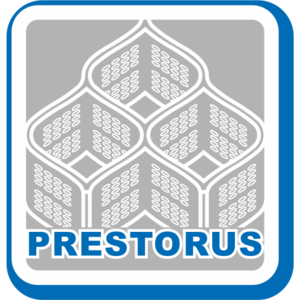 PRESTO-RUS
Russian Federation, Moscow
Mr. Pavel Razbegaev, Export Manager
LLC PRESTO-RUS was established in 1998 and since then has become the leading Russian manufacturer of geosynthetics. The company specializes in production and supply of geocells and their components supporting different industries, such as civil const...

Verhnevolgskaya proizvodstvennaya set
Russian Federation, Rybinsk
Mr. Andrey Lavrov, director
We are looking for producers of boilers.

АО " Ruská mechanika a.s. Русская механика"
Russian Federation, Rybinsk
Mr. Valery Karavaev, director
Export production, import additional cars component, polymers components; we are interesting in the opening of our business representation in Slovakia;

ООО "Завод Дорожных машин" (Podnik silničních automobilů, spol. s r. o.)
Russian Federation, Rybinsk
Mr. Pavel Kuznecov, director
Company Dorozhnyh mashin LLC is a dynamically developing enterprise. The plant is situated in Rybinsk, Yaroslavskaya oblast. This fact has special meaning for production. Historically that Yaroslavskaya oblast in general (and Rybinsk in particular) ...

ООО "РЭМЗ" (REMZ s. r. o.)
Russian Federation, Rybinsk
Mr. Sergey SHlemin, director
We are looking for parters in the fields of production of cabling for the automotive industry.

ООО "Центр современных разработок "Модуль" (Centrum soudobého vývoje Modul s. r. o.)
Russian Federation, Yaroslavl
Mr. Aleksey Lukyanov, director
Export production, import additional car components, polymers; Opening of branch offices in the Slovak Republic;